While good credit can be an asset for your business, not having a good business credit score may pose a few issues. If you do not have good credit, then you may face hurdles along the way. But with the right moves, you can make it through.
Did you know that when Richard Branson established Virgin Records, he did not have good credit? Instead, he tapped into his savings and even borrowed from friends and family to lift off his business and learned how to pay off debt. The lack of good credit did not stop him from establishing a phenomenally successful business.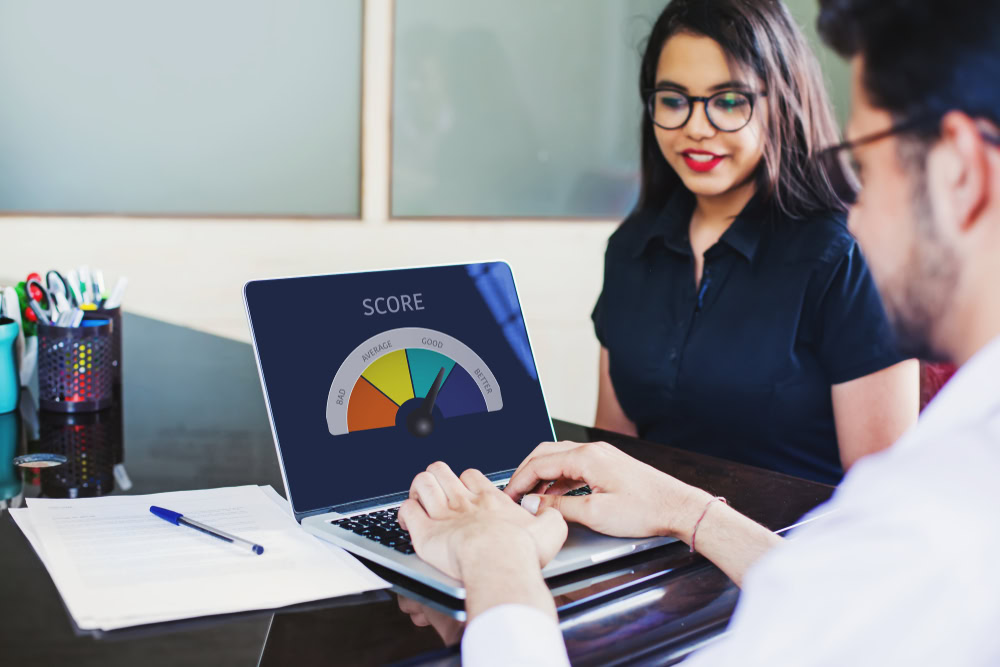 As a matter of fact, many rising business people do not have a good business credit score, to begin with. While they might miss out on the benefits that good credit provides to nascent businesses, they can make up for it with resourcefulness and hard work.
Although personal credit score and business credit score are separate, lenders, besides banks, may likely check both to gauge your creditworthiness.
Business Credit Score
A good business credit score can brighten your prospects of getting a loan from certain banks and lenders. A good business credit score also builds up reputation so that you can foster trust, maintain credibility and encourage other business entities to deal with you. In order to get your business up and running, you will likely need a loan early on and your business credit score will be instrumental for this.
A business credit card can help you to build a good business credit score if you use it responsibly. This is quite similar to consumer credit cards. A business credit card can keep your business matters separate from your personal finances. Another key advantage, apart from building your business credit score, is that a business credit card can record transactions automatically as they happen. Thus, you will have proof of transactions for your tax credits and breaks while filing tax returns.
There are several measures that you can take if you do not have good credit for starting a business.
No Bank Loans Without Good Personal Credit
In the bygone era, getting loans from banks did not just depend on your credit score. There were 3 Cs, besides credit score, that also mattered: character, collateral and cash flows. None of that matters any more as credit score has now become the sole determinant of your eligibility for a bank loan.
If your credit score is under 650, then you should not entertain any hopes for a bank loan. It does not matter how clever your business model or idea is.
There is one type of credit that may still be open to you. If you have sufficient equity in your property, you may be able to get a home equity loan. However, this is an extremely risky undertaking. Startups fail unexpectedly even if they look promising. Cash flow forecasts for new businesses can be very difficult and unpredictable. You might end up losing your home as a result of these problems. So taking home equity loan for a startup is a very risky proposition.
Personal Credit Vs. Business Credit Score
The big banks focus exclusively on your personal credit score. Other alternative lenders, including community-based lenders, consider other factors like your business credit score. Hence, you have better chances with alternative lenders.
Your personal credit score depends on key factors like payment history, later payments, how many open lines of credit you possess, credit utilization ratio and your overall debt amount. Your business credit score also takes these factors into account, the difference being that these factors are determined from the perspective of your business. Your tax ID is very important for this purpose.
Thus, if your personal credit score is severely impaired, then you must obtain a different tax ID for your enterprise. You can register your business as a corporate entity to reap the benefits that corporations provide. But if you cannot commit the money needed for this process, you can even get a different tax ID for your business by registering it as a partnership, LLC or a sole proprietorship.
The main idea here is to keep your identity separate from your business. For this purpose, you will need to register your business with the authorities to get a separate tax ID, set up a different business account, separate business address and a different telephone listing.
Bolster Business Credit Score
Once you register your business and obtain a different tax ID for your entity, you should start working to build its business credit score. This will provide you with a viable route through which you can access much-needed credit for your expanding business.
Data companies work to record, update and determine business credit scores that can be used by certain banks for extending credit. Besides a business credit score, there may also be a credit history showing how much your business borrowed in the past, its payment history, open lines of credit and other information that will be of deep interest to participating banks. With a strong payment history and by taking the usual steps that you would to build your personal credit score, you can bolster your business credit score and open up the doors for accessing loans from certain banks and alternative lenders.
The most well-known among these data companies is D&B's Paydex. The company establishes a score that indicates the likelihood of you defaulting on a payment. Alternative lenders and certain small banks make use of this score, which is a key part of their decision to extend credit to you. The score is set up on the basis of the payments that you have made to vendors over the previous 12 months.
Thus, if you have paid on time, then your business credit score from this data company will be exceptionally good. But to make sure that you get noticed by this data company to build up your score, you must deal with vendors linked to it. Many big vendors interact with D&B as opposed to small vendors, which are less likely to. Thus, you must seek out the big vendors that submit information to this data company.