Charlie Chester, who serves as technical director at CNN, was catfished by a conservation watchdog group on Tinder. The CNN employee was not aware that his "date" had planted hidden cameras to extract information from him. Chester, who was completely oblivious to her true motives, went on to make some wild claims.
"Look what we did, we got Trump out. I am 100% going to say it, and I 100% believe that if it wasn't for CNN, I don't know that Trump would have got coted out," Chester said in one of the clips. "I came to CNN because I wanted to be a part of that."
Chester went on a total of five dates with the woman before their final meeting at a coffee shop, which was interrupted by James O'Keefe, the founder of Project Veritas – the group that organized this operation.
Chester's duties as a technical director include operating video editing equipment for CNN, where he has been employed since 2018. This information can be found on his LinkedIn bio, which has since been deleted.
It is worth mentioning that Chester probably didn't have any editorial input at CNN, or had anything to do with the editorial direction at the network. Nevertheless, Project Veritas believes that they chanced upon valuable input from someone who they believe is intricately familiar with the inner workings of the culture at CNN.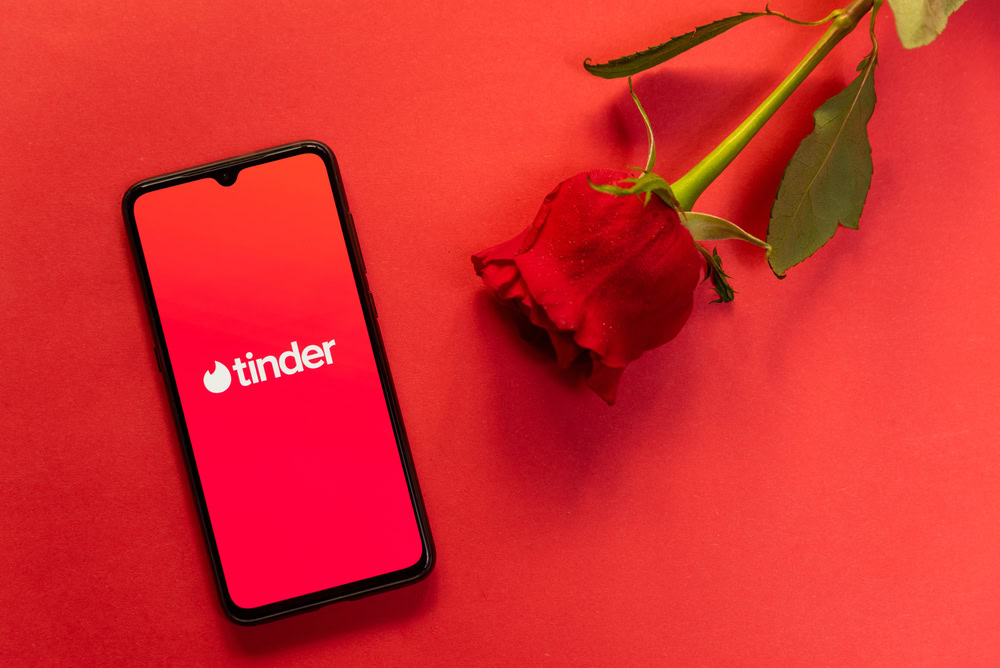 The video footage of Chester only provides a few snippets of his controversial claims, but there is enough context to put two and two together.
The Veritas employee, claiming to be a nurse on her Tinder profile, was able to covertly grill him with many questions – with Chester being completely unaware of the hidden motives. Chester, believing that his date with the nurse was real, never caught on and kept making statements that could be interpreted as 'controversial.'
In the clips, Chester describes a culture that many believe is biased and plagued with partisanship. The network's sole purpose as a news outlet is to boost Biden's image while damaging Trump's reputation. But that shouldn't come as a surprise to anyone because Fox News, Newsmax, and OAN also do the same when covering issues that matter to them.
Of particular interest to Project Veritas is Chester's use of the term 'propaganda' – as he put it – to describe the network's efforts to promote Biden while simultaneously berating Trump. A clear example of this would be the network's coverage of Trump's health while not doing the same for Biden.
Chester cited an incident when Trump's hand was shaking. He said that the network brought in many medical experts to project certain beliefs that put his mental health into question. This allowed them to paint a picture that Trump was unfit to lead.
Chester defended his use of the term 'propaganda' because the network created stories that they knew nothing about.
In another video, Chester pointed out CNN's focus on clips of Biden running and jogging during his campaign to show that he was not aging and in good health.
Chester claimed that the network actively prioritized footage of Biden jogging and in good health, along with his aviator shades – to paint him as a 'young geriatric.'
One clip showed Chester admitting that CNN was getting tired of stories about the pandemic and that they were looking for something new to 'latch onto.' Apparently, the pandemic does not have the kind of longevity that CNN hoped it would.
According to Chester, CNN will be doubling down on climate change because it takes place over the course of several years, so you can 'milk that quite a bit,' in his words. During one of his meetings with his date, Chester explained how CNN went out of its way to target anti-Trump voters by saying that 'fear sells.'
The founder of Project Veritas, O'Keefe, defended the group's use of hidden cameras by claiming that their objective was to show the truth to the public. Project Veritas is not new to controversies. The group's videos have led to criminal actions and several firings in the past. O'Keefe himself has found himself on the wrong side of the law. In 2010, he pleaded guilty to entering the office of former Senator, Mary Landrieu, under false pretenses.
Asked if it was appropriate to report on the technical director – even though he has nothing to do with the network's stories – O'Keefe said that Chester is 'fully involved' with the Newsroom.
His access to the newsroom provides Chester with a unique perspective into how stories are made and the editorial culture within CNN.
Chester also made several claims about the network's extensive coverage of embattled congressman Matt Gaetz, who is currently being investigated for sex trafficking of underage women. CNN has yet to make any comments on the expose.
Are There Any Merits to the Catfished Footages?
Although conservative media outlets are running wild with this story, the 'evidence' of the footage doesn't state anything out of the obvious. News media outlets, whether they lean towards the left or right, are known for their bias towards the causes they deeply believe in. The highly opinionated talk show hosts on Fox News, such as Sean Hannity and Tucker Carlson, are a prominent example.
Newsmax, the immediate counterpart to CNN, stands accused of the same tactics – or much worse – when reporting on Biden. Their ridicule of Biden's 12-year-old dog and its appearance is a rather glaring example of the misplaced priorities of some conservative media outlets.
They are also shown to peddle conspiracy theories that have been proven to be easily verifiable as false. This includes lies about the election being stolen, obsessing over Hunter Biden's laptop (who is a private citizen), and minimizing the impact of the violent attack against the US Congress on January 6.
If anything, this 'expose' – if you could call it that – shows the desperation of conspiracy outlets. So far, they've been unable to find something controversial about Biden because most of his policies and causes resonate with the American people – on both sides of the aisle.
They tried disparaging the $2 trillion Jobs Act but quickly dropped it after polls indicated that most Americans – including Republicans – supported it.
What are your thoughts on Chester being catfished by Project Veritas? Do let us know in the comments below.