With the ongoing pandemic, many households have found themselves subject to restricted financial cash flows. In addition to the welcome stimulus checks, there has also been a surge in loans acquired by families and adults. From paying their medical bills to paying the installments on their car, there were various uses these loans were put to in a short span of time. Ipsos conducted a study in which they asked Americans if they took any loans during the pandemic. And if so, where and how they were put to use.
The Research Methodology – How They Got the Numbers
This study was conducted between 16th and 17th March 2021. The sample size comprised 927 adults over the ages of 18 in the United States. The results were obtained via a survey that was carried out online, and data were collated and analyzed to get an insight into the financial patterns of American adults.
To start off, Ipsos observed that a quarter (25%) of the respondents stated that they took personal loans for home improvement projects. Moreover, this was more common for households that had children in them than those households which did not. Thus, explaining why the interest in home remodeling projects was rampant.
Full-time workers were less likely to take out loans as compared to part-time workers or those who were retired, especially for the purpose of paying essential bills, education expenses, or vehicle repairs. In addition, 20% took loans for debt consolidation – a common practice followed by many even otherwise. A similar percentage took loans to finance a vehicle or pay for its repairs.
Let's analyze the topmost reasons why loans were taken and where they were utilized.
Home Improvement
According to the research, 70% of the loans were taken for home improvement projects or home renovations. The reason being that many families had spare time at home and could take out the extra hours needed to revamp their living space.
Loans for home improvements are generally unsecured; that is, there is no collateral needed to take out a loan for this purpose. The payment can be returned in lump-sum amounts via fixed monthly payments, making it easier for borrowers to take the loan.
Bills – Especially Medical Ones
Financing medical bills are costly. There are primarily two ways in which they can acquire the funds needed for their medical bills. The first is via financing through personal loans. It's an easy and quick fix during times of need, and acquiring a personal loan doesn't take much effort.
The second is negotiating on medical bills with the medical professional or the physician who is providing the diagnosis and treatment. In the survey conducted, 5% of the respondents said they took personal loans to take care of their medical issues, be it for COVID-19 or otherwise.
Debt Consolidation – A Common Practice
Debt consolidation is the most common practice followed by many Americans; you have probably done this at some point in your life as well. It's when a borrower takes out a new loan to finance the payment for other previous debts such as auto loans, credit card payments and student loans, etc.
With a clampdown on businesses and a slowdown in the economy as the pandemic picked up momentum, many people found themselves struggling to save up and pay off high-interest debts. This is where debt consolidation helped save them from accumulating too much unsustainable debt. Debt consolidation also helps keep credit scores low and acquire better loans in the future.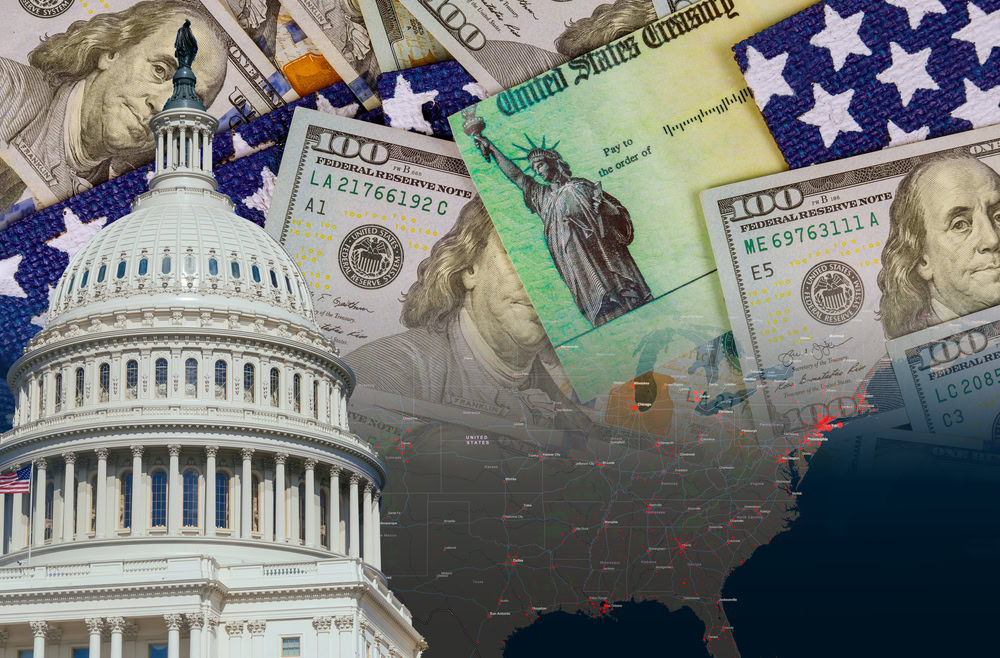 Financing A Car and Paying for Auto Repairs
Again, most personal loans are unsecured, making it a common method of financing a vehicle as well as paying for auto repairs. The only collateral here is the vehicle itself. This means that if the borrower fails to repay the loan, the lender can claim ownership of it again.
Similar is the case for paying for auto repairs; a large bill is easier to pay via a personal loan than with credit, where the interest rates tend to be higher. This was also the common area where the loan was utilized by Americans during the pandemic.