Unlock the Best Strategies to Streamline Your Debts and Improve Your Financial Health
On this page:
How to Qualify for a Debt Consolidation Loan
Advantages and Drawbacks of Opting for Debt Consolidation
Alternatives Worth Considering
---
How to Qualify for a Debt Consolidation Loan: A Step-By-Step Guide
Navigating the labyrinth of debts can be overwhelming. If you're eyeing a debt consolidation loan as your lifeline, knowing what qualifications you must meet is crucial. We've crafted a detailed guide to help you determine your eligibility for a debt consolidation loan.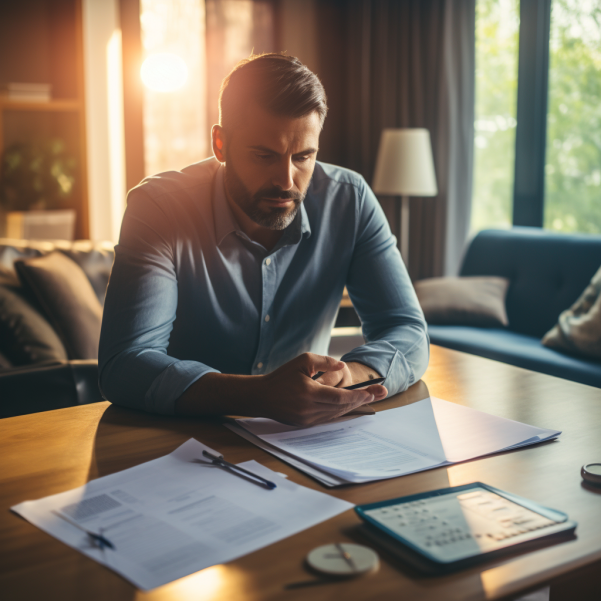 Assess Your Credit Score
We cannot emphasize enough the importance of having a robust credit score. Generally, a credit score of 700 or above is recommended to secure a loan with a favorable interest rate. Lower scores aren't a dead-end but expect higher borrowing costs. Accessing your credit score is simple and can be done through various platforms like financial apps or by visiting AnnualCreditReport.com for a free yearly copy from the three major credit bureaus.
Compile Your Debt Information
Start by creating a comprehensive list of debts you intend to consolidate. It should include the owed amount, interest rate, and the minimum monthly payment. Calculating the cumulative sum will give you an idea of the loan amount you need. Then, sum up your minimum payments to assess what kind of monthly payout is feasible for you. Tools like online loan calculators can help you visualize the terms you need to make the loan beneficial.
Explore Lender Options
From traditional banks to online financial entities, a multitude of lenders offer debt consolidation loans. Do your homework by scrutinizing the Annual Percentage Rates (APRs), any applicable fees, and other perks. Customer reviews and online prequalification tools can provide valuable insights into the lender's reputation and your loan approval odds.
Submit Your Application
Prepare all necessary documentation to expedite the loan approval process. Depending on the lender, the application process may be conducted online for quicker decisions, or may require a physical visit to a bank or credit union. Make sure to review and understand the terms before signing any loan documents.
Finalize and Make Payments
Once approved, the lender will disburse the funds, which you can use to pay off your existing debts. Some lenders may even offer to make direct payments to your creditors, making the process smoother.
---
Advantages and Drawbacks of Debt Consolidation: An Unbiased View
Pros
Uniform Monthly Payments: Debt consolidation provides the advantage of a fixed interest rate and a single monthly payment, simplifying your financial management.
Expedited Debt Clearance: The structured loan term offers a clear timeline for becoming debt-free, particularly beneficial if you're entangled in credit card debts that carry high interests.
Interest Rate Savings: Debt consolidation loans often feature lower interest rates compared to credit cards, offering potential savings.
Credit Score Boost: Your credit utilization ratio is likely to decrease when you consolidate high-interest debts, which could positively impact your credit score over time.
Cons
Additional Fees: Some loans come with origination fees, reducing the total disbursement and potentially adding prepayment penalties.
Risk of Incurring More Debt: If you're not disciplined, you may end up accumulating more debt after paying off the initial amounts.
Potential Budget Strains: If your credit score isn't stellar, expect higher interest rates, which could stretch your budget.
Credit Score Impact: Failing to meet your payment obligations could tarnish your credit score and have long-term financial consequences.
---
Alternative Paths to Financial Stability
Balance Transfer Credit Cards
Such cards offer a promotional period during which no interest is charged, providing a temporary reprieve from high-interest debts if paid within the period.
Home Equity Loans and Cash-Out Refinance
Both options allow homeowners to use their property as collateral to secure loans. However, these come with the risk of foreclosure if payments aren't maintained.
Credit Counseling and Debt Settlement
Several non-profit organizations offer credit counseling and help in negotiating lower interest rates. Debt settlement companies can negotiate with creditors to reduce your debt, but this can severely impact your credit score.
Bankruptcy
Bankruptcy is a last-resort option that should be considered carefully and discussed with a legal expert.
---
Conclusion
While a debt consolidation loan can be a powerful tool for debt management, it's not a one-size-fits-all solution. Assess your financial position, explore your options, and make an informed decision to walk on the path of financial stability.