Protect Your Financial Well-Being by Steering Clear of Deceptive Lending Practices
Panther Lending understands that applying for a personal loan can be a critical decision, fraught with concerns about legitimacy, security, and fairness. In response to the pressing need for reliable information, we have put together a comprehensive guide to help you navigate the perilous waters of personal loan scams.
The Landscape of Loan Scams
Before delving into prevention, it's essential to understand what you are up against. Fraudulent schemes often take the form of guaranteed approvals, upfront fees, or imposters pretending to be legitimate lenders. By equipping yourself with knowledge, you can safeguard your finances and peace of mind.
1. Execute Rigorous Research on Potential Lenders
Trustworthiness is the bedrock of any financial transaction. Before engaging in any discussions about loans, research your prospective lender meticulously. Go beyond reading customer reviews and delve into their Better Business Bureau rating. At Panther Lending, you are encouraged you to corroborate your findings by consulting friends and family who have had experiences with the lender in question.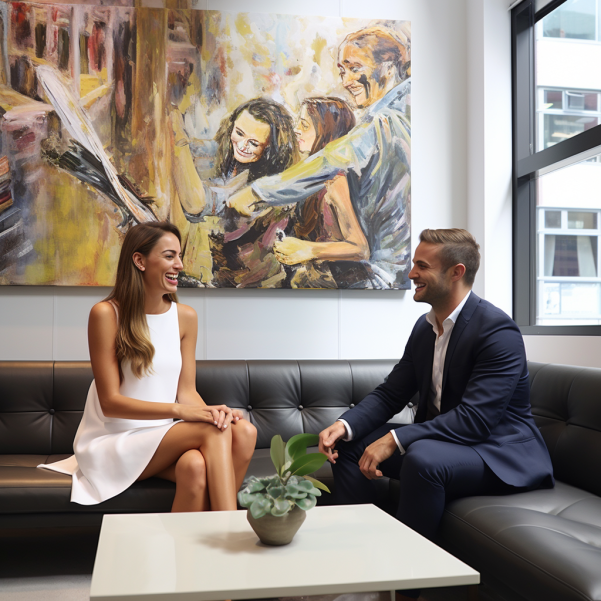 Cross-Check Interest Rates and Fees
Your due diligence should also encompass a thorough understanding of the rates and fees involved. A legitimate lender will provide transparent information regarding these financial components, so any discrepancies should serve as a red flag.
2. Never Part With Money Upfront
Fraudsters commonly employ a tactic that involves asking for fees before initiating any transaction. This is a blatant violation of typical lending protocols, where any administrative or origination fees are deducted from the loan amount post-approval.
3. Treat Guaranteed Approvals With Skepticism
The phrase "guaranteed approval" should immediately set off alarm bells. Lending is a risk-assessment business, and a responsible lender will scrutinize various factors, such as your credit score, employment status, and debt-to-income ratio. Anyone promising a loan without this essential evaluation is likely not to be a reputable lender.
4. Assess Communication Channels
The manner in which a lender reaches out to you can also be indicative of their legitimacy. Unsolicited calls and emails, particularly those requesting sensitive information, should be treated as potential risks. Contact the lender through verified means to confirm whether such communication is authentic.
5. Equip Yourself With The Right Questions
When qualifying for a debt consolidation loan with a prospective lender, come prepared with questions that will help you gauge their credibility. Ask about:
Their underwriting process
Security measures to protect your data
Their policy on late fees and prepayment penalties
Having these discussions upfront will empower you with the knowledge to make informed decisions.
In Closing
As you embark on your journey to secure a personal loan, keep these strategies close at hand to steer clear of potential pitfalls. At Panther Lending, they pride themselves on maintaining transparency, fairness, and absolute professionalism in our lending practices. Feel free to consult us for any queries or concerns as we are committed to your financial well-being.
Stay vigilant, stay informed, and most importantly, stay financially secure.