If you are struggling with your credit card debt, a non-profit debt consolidation firm can help. A non-profit debt consolidation firm will get in touch with your credit card companies to lower the interest that you pay on your credit card balances. As a result, you will then have to pay a lower amount of interest each month. The reduced interest expense will assist you in paying off your credit card debt.
Another significant benefit is the convenience that you will get. The firm will take the entire monthly payment from you and pay the due amount to each credit card company separately. So, instead of going through the hassle of making multiple payments, you can pay the entire amount for the month to your non-profit debt consolidation firm and let them handle the rest.
What Is Non-Profit Debt Consolidation?
Non-profit debt consolidation firms are, as their name implies, non-profit organizations that can help you to pay off your liabilities. They usually deal with credit card debt. Since they do not extend loans, you cannot refinance student loans, auto loans, home loans or similar loans with these organizations.
However, since they are non-profit organizations, they must operate according to the rules and standards set by the government in order to retain their non-profit status. This high standard can work in your favor and help you to get out of the debt trap.
National Foundation for Credit Counseling
Several leading non-profit debt consolidation firms are members of the National Foundation for Credit Counseling (NFCC), which is the largest and oldest organization in the US for financial counseling.
The NFCC and its members are on a mission to promote responsible financial habits through their counseling services. They also educate ordinary consumers on good personal finance habits. Member organizations also certify and train professional counselors to offer their expertise in the fields of student loans, home purchase, debt management plans, and coronavirus bankruptcy.
All members of the NFCC must be accredited by the Council on Accreditation (COA). The COA is an independent organization that reviews social service programs worldwide.
The Debt Management Plan
In order to come up with a workable debt management plan, non-profit debt consolidation firms typically begin with free credit counseling. They will then list down various options that can help their clients become debt-free.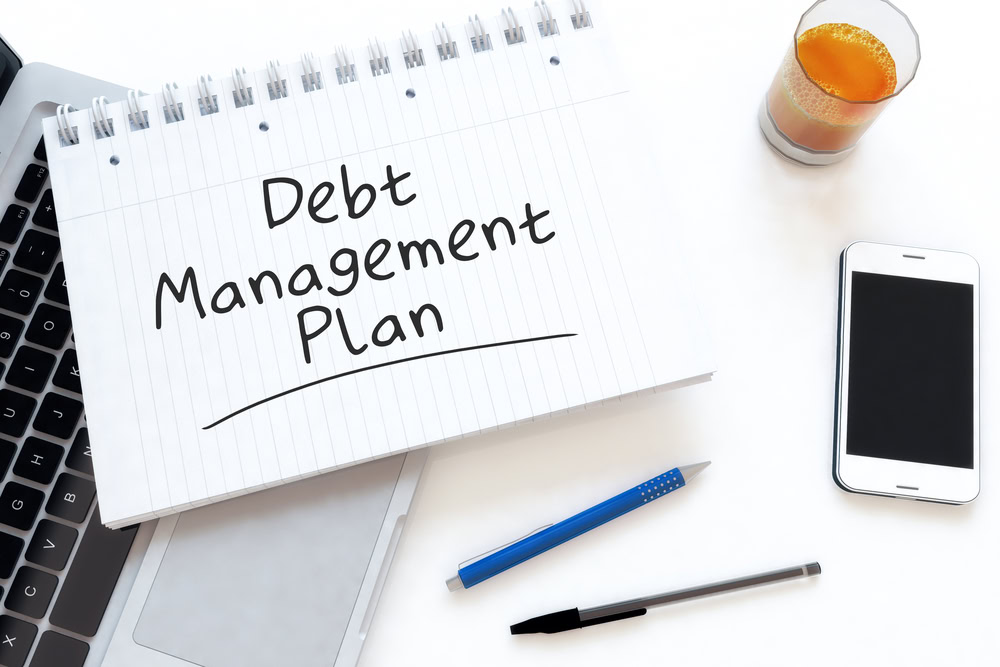 The process is fairly straightforward. The non-profit debt consolidation organization will first understand your specific financial scenario to devise a budget and then list options that can help you to attain financial freedom.
The initial credit counseling session can last for approximately an hour. During this session, a certified financial counselor will listen to your challenges and needs, and then develop a personalized strategy for paying off your debt. These counselors have expertise in budgeting, debt management, and consumer credit.
The non-profit form will only include you in their debt management program if you qualify. Not everyone qualifies for these programs. The non-profit will then help you with your spending habits, budgeting and other aspects of personal finance.
They may suggest a debt consolidation loan or help you find another way to navigate the debt consolidation process, depending on your situation. If your financial situation is too dire, then they may recommend bankruptcy.
How It Works
Here is how a debt management program works. The non-profit debt consolidation firm negotiates on your behalf to reduce your unpaid credit card. They attempt to reduce the interest rate and combine all the debt into one. In many cases, they can bring down the interest rate between 8 and 9 percent. Sometimes, they may bring down the interest rate even lower.
Such measures will help you to pay off your debt faster. One key advantage of working with a non-profit debt consolidation firm is that you do not need to take out an additional loan to pay off your liabilities, which could easily aggravate your problems.
Are Non-Profit Debt Consolidation Firms Better Than For-Profit Debt Consolidation Agencies?
One of the primary advantages of working with a non-profit debt consolidation firm is that they often have your best interests at heart as they are not fundamentally driven by a profit motive. For-profit debt consolidation companies, on the other hand, tend to be more interested in their bottom line rather than meeting your financial goals.
What Debt Management Programs Offer
Here is what the debt management programs of the best non-profit debt management agencies can do for you.
Consolidate your debt

so that you have to make just one payment per month.

Reduce interest rates

, irrespective of credit rating.
Halt collection notices.
Eliminate over-limit charges and late fees.
Create a pragmatic financial plan and budget that is in your best financial interests.
Automatically pay the monthly amounts to credits from your bank account.
Provide full transparency on all aspects of the program. You will have the full details on customer service, eligibility criteria, program time frame and a list of all fees.
Fee Waivers
You can obtain several benefits by opting for a debt management program. However, you may also have to pay a fee of $25 to $50 every month. This fee is for your account management and maintenance. A reputable credit counseling agency may waive your fee if you are unable to pay this monthly amount. However, to qualify for such a waiver, your monthly income must be under a certain income threshold.
You should also keep in mind that the first monthly payment that you make will go towards the non-profit debt consolidation agency. It will not be paid to your creditors.
Non-Profit Debt Consolidation vs. Debt Settlement
Non-profit debt consolidation is a better approach than debt settlement. Under a debt settlement program, you must pay money to the debt settlement firm until it accrues a certain amount. This money stays with the firm instead of going to creditors. However, once the firm collects the total target amount, it will negotiate on your behalf with your creditors so that they accept less than your actual liability. In case your creditors agree, you will pay less than the actual debt. Although you must also pay a percentage or fee to the debt settlement firm, you will have to pay around 15 to 25 percent less than your actual debt in the end. However, your credit score will take a massive plunge since you did not make full payment to your creditors