To get hired from home has never been an easy task, but the coronavirus crisis has made it a whole lot harder. The current crisis does not look as if it will go away any time soon. It has changed the working environment forever and it seems that these radical changes are here to stay.
Unsurprisingly, job hunting has also followed suit. If you are searching for employment, you will have to find ways to get hired from home as many companies are working remotely. Working from home aka telecommuting may now be the new norm.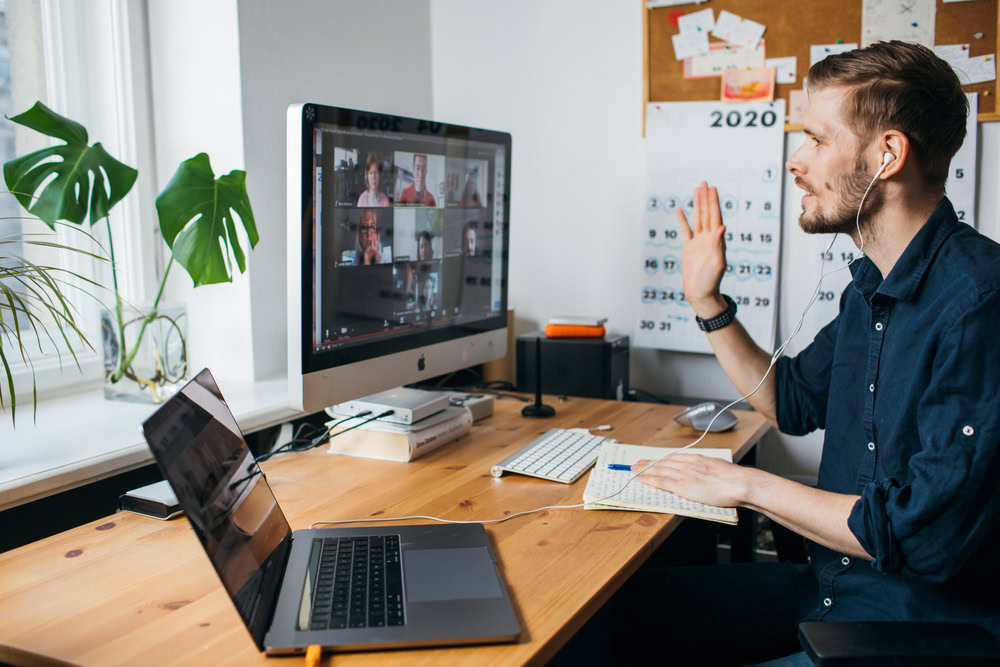 Here are the best ways to get hired from home – just some personal finance tips.
Extra Qualifications
Now that a huge proportion of the workforce has been laid off, the job market and the telecommuting job market, in particular, has suddenly become far more crowded and competitive. Millions of people are now jostling to land the relatively few work-at-home jobs. Thus, getting hired from home may not exactly be a cakewalk.
You should try to set yourself apart from the crowd through an augmented skillset. Think about adding extra skills and certifications to improve your job prospects. For instance, you can try getting online certification in Excel or project management. Whatever you do, make sure that the qualification is pertinent to a work-at-home job. This can help you get hired from home.
You can turn to several online training platforms that provide valuable certifications, such as Khan Academy and Coursera.
Even if your qualification is not complete at the time of application, you can still include it in your resume and play it smart by highlighting that you are interested in learning more and committed to excellence in personal and professional development.
To improve your prospects of getting hired from home, you should display a passion for advancement, lifelong learning and continuous improvement.
Customized Resume to Get Hired from Home
Customization, segmentation, and personalization are not mere business buzzwords. They have now become the very core of marketing that no marketing professional can ignore. Since jobhunting is all about marketing yourself, it makes sense to make use of these concepts. Implementing these crucial ideas can vastly improve your chances of getting hired from home.
It is no longer sufficient to throw the same generic resume everywhere. Instead, it is now paramount to highlight why you fit the particular job description. That is, you should explain why you are particularly well-suited for the creative writing job (if that is what the job ad calls for). To this end, you can mention your passion for reading, emphasize your extensive vocabulary, and flair for writing. Such attention to detail and personalization can help you get hired from home.
But what if it is a managerial job? You should explain how good you are at communication, handling people, out of the box thinking, motivating others and improving productivity.
Thus, you will have to craft a different resume for each job role. Of course, there will be several elements common to the resumes (for instance, your experience and list of qualifications). However, you will have to specifically address the job description that you are seeking and provide a highly targeted resume. In other words, you will have to customize your resume so that the employer knows exactly what you are putting on the table for that job role. It is safe to say that the prospective employer will be much happier to read a highly customized and targeted resume rather than a generic one that barely addresses the job role in question. This will help you to get hired from home.
Adaptability
Adaptability is now the name of the game. The job environment is continuously evolving and thus adaptability has now become a critical attribute. It is no longer an option.
To get hired from home, you must show that you are more than willing to telecommute. In fact, you should express enthusiasm and delight at the prospect of a job that offers immense flexibility.
You should emphasize how adaptable you truly are. Whether it is working from home, or communicating with others over a distance, you must show exuberance and assert that you can handle it all. Highlight how you like to learn quickly and adapt rapidly to new and challenging scenarios.
Prepare For Online Interviews To Get Hired From Home
An online interview can be far different from a face-to-face interview. In fact, it can feel quite awkward initially, especially if you have never done it before. To get used to such interviews, you should take help from friends to conduct mock interviews online. This is crucial if you want to get hired from home.
This would also be a good time to check up on your peripherals and software so that there is no glitch during the actual interview. If something goes wrong during the online interview, then the prospective employer will not be pleased to know that you did not make prior preparations. Don't assume that everything will work out fine without looking into it.
The trouble with technology is that it can backfire in the most bewildering ways imaginable that are hard to anticipate. Thus, you should check your software, mic, headset and camera. You should also inquire from the employer what software they will be using and install it if you don't already have it. Such steps are necessary to get hired from home.
Take special care with respect to the background that your employer will be seeing (and hearing!). If your kids start bawling or the dog starts barking at the wrong time, you can end up looking rather silly instead of professional. To avoid the chance of a faux pas, make prior arrangements. Keep the door closed during the interview and tell everyone personally the exact time when the interview will take place.
Dress up as smartly as you would for a 'real' interview and make sure that the background looks presentable. To confirm what the background looks like, switch on the camera to see what is visible. Make any changes necessary for an appealing background that sends good vibes. This can help you to get hired from home.
Final Thoughts
Instead of lamenting your luck (if you have been laid off, for instance) you should seek ways to get hired from home. Think of all the benefits that you will reap – greater flexibility, no more commuting over long distances, and saving time as well as energy.
Working from home appears to be the new norm so you would be well-advised to adapt pretty quickly.