Did you know that almost 8 million people live in mobile homes in the United States today? This number is increasing by the day as conventional homes are getting more expensive. Mobile homes are much more affordable and convenient. On average, mobile home costs $68,000 while conventional home costs around $360,000.
If you're considering buying a mobile home, it makes a lot of sense financially. But before going through with it, you need to know more about how mobile homes work and how to finance one. Let's learn more below.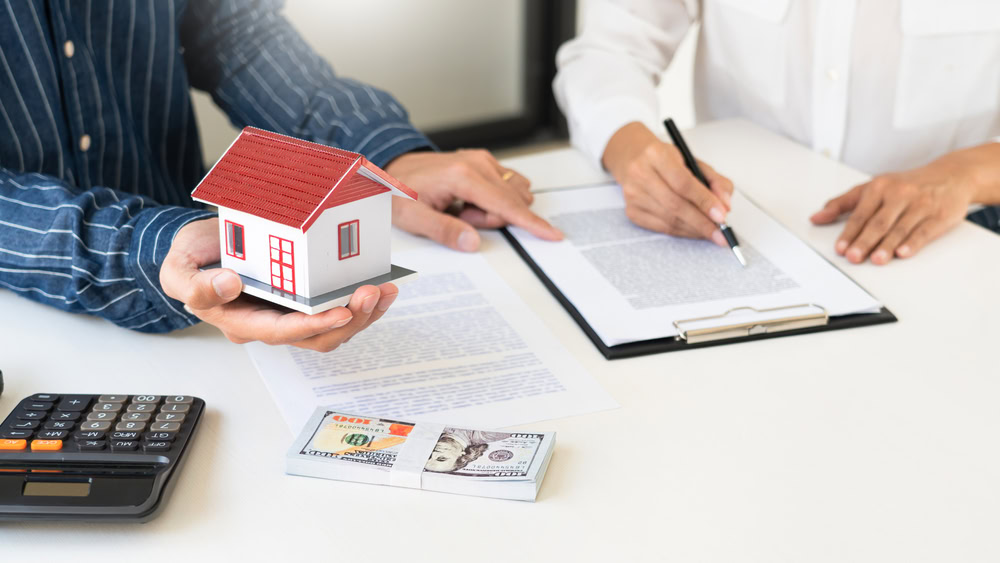 Mobile home basics
Mobile homes are often called manufactured homes, as they are constructed in factories and then placed on a permanent chassis. It's easy to move the houses with the chassis.
The department of Housing and Urban Development (HUD) regulated the construction of mobile homes in 1976. A standard mobile home needs to have a data plate and a certified label from the HUD. Any mobile homes without these certifications is illegal and will pose several problems in buying, selling and moving.
Mobile homes are usually placed in mobile home parks, which is leased land. Make sure you have a HUD label before applying for the financing of your mobile home.
How to finance a mobile home?
The first thing you need to consider is whether you would buy the land where you want to place your mobile home or would you be renting it.
If you are the landowner, then you can qualify for a conventional mortgage to finance your mobile home. On the other hand, if you don't own the land, then you might not be eligible for a mortgage.
If that's the case, then you can go for a loan from either the US Federal Housing Authority (FHA) or the US Department of Veterans Affairs (VA).
The US Federal Housing Authority Loan
The FHA offers loans under FHA Title I, which allows a borrower without land ownership to qualify for a loan. However, the lender must stay under the same lease for at least three years to be eligible for a loan to buy mobile homes.
The FHA doesn't provide loans directly, which means, you'll have to look for an FHA-approved lender. However, the FHA provides insurance for these loans, which encourages the lenders to offer loans as there is no risk.
The eligibility requirements for an FHA loan are much easier than a regular mortgage. Down payments are usually much smaller and could be as low as 3.5% of the total price. Interest rates are also usually much lower.
Even if you have a credit of 550 or less, which considered poor, you can still qualify for an FHA loan. You'll still be eligible for the loan if you have a bankruptcy in your financial record. This is not the case for most other conventional loans, and that's what makes an FHA loan much more feasible.
Although FHA loans have their benefits, there are a few drawbacks as well. For instance, FHA loans are offered for a much shorter than a conventional loan. Most mortgages last as long as 30 years, but FHA loans only offer 20-year terms for a mobile home. FHA loans are also quite limited as they only offer a particular amount for mobile homes.
The Veterans Affairs loan
The veteran's affairs offer insurance for loans, just like the FHA does. Similarly, you'll have to find a VA-supported lender to get loan insurance from VA.
The VA loans are for all the military personnel, veterans, and their partners. They also offer loans for placing lots along with the manufactured homes.
You need a certificate of eligibility to qualify for a VA loan. It is a document to prove your eligibility for VA loans.
You'll need the following information to qualify:
The proof that the manufactured home will be your primary home
Employment history
Current employment
Monthly salary
Credit history
Some options for a VA loan are:
Quicken Loans is the second largest online VA loan lender. The application process is entirely online and is very simple.
Veterans United Home Loans is the largest VA home loan provider in the United States and is an excellent option.
USAA is the third-largest VA loan provider and only caters to the members of the military.
Chattel loans
You should consider applying for a chattel loan if you don't qualify for an FHA or VA loan. Chattel loans provide funds for a mobile home that are free of property attachment, title, or a deed.
Make sure you account for the cost of the plot you plan on leasing or renting for your mobile home.
Chattel loans have their drawbacks too. The interest rates on these loans are significantly higher than conventional mortgages, and the difference can be as much as a 10% increase.
The term of the loan is also much shorter than a conventional mortgage, VA, or FHA loan. They could be as short as ten years, which makes the monthly payments very high.
Chattel loans are a good idea only if you own the land that you plan on using for your mobile home placement.
Land loans
If you buy the land that you want to place your mobile home, then you'll be eligible for a mortgage and an FHA loan. Additionally, if you also qualify for a VA loan, then you would be able to finance both the mobile home as well as the land.
To buy land, you'll have to apply for a land loan. Land loans are usually not offered by major banks. However, credit unions and small local banks could finance your land.
You'll be required to provide information on your income, employment history, and credit score to apply for land loans.
Conclusion
Mobile homes are an excellent idea, especially in light of the current financial crisis. They are much more affordable than conventional homes and also easy to maintain.
As discussed above, there are quite a few options to finance your mobile home. However, it would be best if you compare all your options before deciding to take a loan.