Victim of Online Dating Scam Warns Other Women
Our online dating scam story starts with just $40. Eric needed the funds to support a friend, and Debby Montgomery Johnson, being the kind woman she is, didn't give much thought to it.
Debby had been dating Eric for nearly two months, and the couple was in love. They spoke to each other online for several hours each day. Eric was a handsome British man, and his photos attracted Debby. He filled a large void in her heart after the sudden death of her husband.
Fast forward to two years and $1 million later, Debby's world came crashing down as she learned Eric is actually a Nigerian con artist who shattered her and left her to pick up the broken pieces of her life.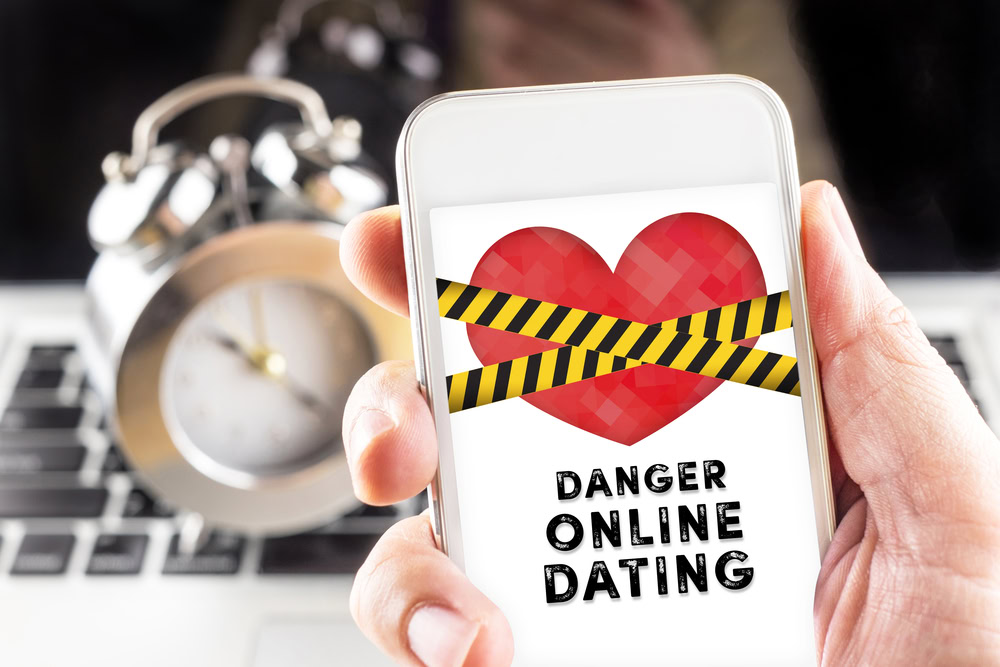 How The Online Dating Scam Started
In 2010, Debby's husband, Lou, unexpectedly passed away while he was on a business trip. They had been married for 26 years and were parents to four children.
Debby recalled, "I was thrown into being a single mom, running his company, which I knew nothing about, and doing my job at the school district. The first six months I just worked and worked and worked. I was angry at Lou for dying, I was sad at Lou for dying, I was questioning everything that was going on, and I had no life but work."
Debby has 52 years old when this incident took place. She became extremely lonely at home and used to sit alone in the evenings with nobody to talk to. Eventually, her friends convinced her to try online dating. To fill the void in her heart and get rid of loneliness, she created an account on LDSPlanet.com.
In an interview with East Idaho News, Debby said about her online dating experience, "None of the guys at first were good, but then a 55-year-old widower from London named Eric came along. He was a businessman doing work in Houston at the time, and we got along great."
Eric and Debby used to speak initially on the online dating website, but then he persuaded her to start talking to him on Yahoo Messenger (a very popular messenger app of the time), where they could instant message for hours and hours.
Debby was charmed by Eric's British accent. He sent her multiple pictures, and she thought he was very good-looking. "He showed me pictures of his son, his sister, his dog, and I had pictures of his home," said Debby.
Debby is an ex-officer of the U.S. Air Force and has substantial legal experience. She had also worked at a bank at the time. She never considered herself to be naïve or vulnerable. However, Eric charmed her, and initially, there was nothing suspicious about his story.
Learn More About The Dangers of Online Dating
The Relationship
Eric and Debby spoke to each other for hours each day. They talked about everything happening in their lives, and when they weren't talking, Debby just couldn't wait to get back to her computer to speak to him.
Debby said, "I felt so attached to him over time. He became my life and the reason is that over the 26 years I was married to Lou, I didn't like contention. If something came up that I didn't want to argue about, I would just stuff it down inside. It was like I had this big hole in me when Lou died about not being listened to, and Eric filled that hole. He was brilliant at listening."
After two months had passed, Eric very casually asked Debby if she could send him $40 to help a friend set up an online dating account. Since it was a small amount, she didn't think much of it and sent the money.
A couple of weeks later, Eric asked her for money again, but this time, it was to help him out with a job he was doing in Malaysia. "I had a company where I know you have to put money out before you get paid, so it wasn't anything abnormal. At no time did I expect to be scammed. I didn't know about scammers. I hadn't heard about them. We were just business people," said Debby. She sent him the money again.
Eric and Debby continued to date, and they got even closer together. Debby copied all of their conversations into an online journal. She hopes that one day she would be able to use it for family history purposes. She ended up with almost 4000 pages of journal entries.
In Come More Money Requests
As their relationship progressed, Eric's money requests started to become more frequent. Debby still did not see any red flags. However, one little situation seemed a bit suspicious to her.
Eric had an attorney who Debby got to know online. He needed some money so he could get a power of attorney for the business. "That was really the only time that we might have had a little bit of a tiff because I don't give money away freely to anybody. I questioned why I needed to do this and then he wanted me to go to Western Union," Debby said.
Eventually, Debby gave in and transferred $2,500 to the attorney because she figured it would resolve Eric's problem and they could move forward with their relationship that made her so happy.
However, the requests did not stop. Soon there was another $2,500 transfer and then another. The amounts just kept on getting larger and larger.
"Over time I was funding large amounts of money because everything you could imagine with his business came into play," she says. "Tariff, custom, inspection problems – you name it. Looking back on it I'm thinking, 'Deb, this is ridiculous,' but when you're in the middle of it, you don't see it."
While Debby's family was aware that she was online dating, her parents, siblings, or children did not know about the money requests. They frequently asked her why Eric wasn't visiting her in America. Some family members even asked her to be careful.
"The more my kids and my friends said don't, the more I isolated myself from them," Debby says. "Because my company is an internet-based company, I worked out of my home. I'm at my computer all day long, and I didn't need people around me."
Soon, Eric took control of Debby's life. As a scammers want, this is all that he wanted, but she couldn't see it. She was too naïve and just looking forward to meeting him in person.
The Admission of Guilt
On September 10th, 2012, Eric logged online and asked Debby how she felt about forgiveness. Debby got all excited and pulled out her scriptures and religious books. The two of them discussed the topic for hours and hours.
Unfortunately, their internet connection dropped out.
A few hours later, Eric returned and asked Debby if she remembered what they were chatting about. They revisited the subject of forgiveness for about an hour, and Debby asked him she had done something wrong to displease him. Eric finally said, "Deb, I have something to tell you. I have a confession to make and it's going to hurt you."
Upon hearing those words, Debby said that she felt she had a knife in her stomach because, during her marriage to Lou, he had once confessed to an extramarital affair, so she knew how it felt. She was just preparing for the worst.
Eric then confessed that it had all been a scam and that he had experienced a spiritual awakening that he could not continue to scam her anymore. "When he blurted out what was going on, I told him I didn't believe him and that he was sick. I told him if this is a lie, he had to prove to me that it's a scam," Debby said.
Eric then asked Debby to turn on the video chatting feature they had never used in the past. She set up her webcam and microphone, and then a screen popped up with Eric's face.
Debby recalls, "I was looking at my desktop and then appeared this dark-haired, dark-eyed, dark-skinned young man with a big smile on his face. I'm looking at it saying, 'Oh my gosh, what has just happened here?' In an instant, my intel hat kicked in, and I had my phone right there, so I was able to take a picture of my computer screen. It's the only picture I have of him."
Debby quickly learned that Eric's real name was Joseph and that he took her money to take care of his "siblings." He then had the nerve to ask her if they could continue their relationship because he loved her.
Debby told him that there is no way that they will stay in this relationship because he had lied to her for over two years and taken more than a million dollars from her. Eric, or Joseph, told her that he would try to pay her back, and he had used money only to take care of his siblings. Debby did not know if he was telling the truth or not, but that is the story he told her.
What Happened Next?
The very next day, Debby, along with her parents, made her way to her local FBI office with the 4,000 pages of journal entries and a 3-inch thick binder containing proof of all the financial transactions she had made for Eric.
She told the investigators everything. "Their mouths were on the floor, and then they said, 'We can't do anything for you because he's not in the United States,'" Debby says. "They said if you can get him here, we can do something for you, but not if he's in Nigeria."
Devastated by what the investigators told her, Debby walked out of the FBI office and completely shut herself from everything. She put on a mask and a wide smile on her face and hid from the world.
Soon, Debby started educating herself on Nigerian scams and learned that there are actually scamming schools in Nigeria that these people attend, where they are taught how to play their victims.
Four months after the confession, Debby met her current husband. Eric occasionally tried to keep in touch with her but stopped when he found out she had a new boyfriend.
Debby did not tell anyone about her whole experience until one day while she was eating lunch with friends. They heard her story and encouraged her to write a book about it. They learned that she is not the only one who became a victim of online scams. So Debby wrote a book about her experience titled "The Woman Behind the Smile: Triumph Over the Ultimate Online Dating Betrayal."
Debby now lives in Florida and travels the country sharing her story with different people. Even though Eric never returned a single penny of Debby's $1,080,762, she is very thankful that she received some closure after their relationship. She was actually glad that he confessed to her. Most scammers just walk away, and the men and women who get scammed get no closure. "They don't know if they died, if they have gone away, they really don't know if they've been scammed," she says.
According to the FBI, in 2016, Americans lost more than $230 million in online dating scams. The actual amount is more likely higher because many victims are embarrassed to report that they have been scammed.
Barb Sluppick, who runs Romance Scams, an online dating watchdog site, and an online support group, told Consumer Reports, "Most people think the victims are middle-aged women who can't get a date, but I have worked with men and women of all ages — doctors and lawyers, CEOs of companies, people from the entertainment industry — who you'd never think in a million years would fall for these scams but do."
Debby shared her story so she could warn others about the dangers of online dating. She believes that her two-year nightmare taught her who she really is. "What happened to me was terrible, but it didn't define who I am. I gained power over it and I gained a voice over it and my purpose is now to help others," Debby says.