These days, especially due to the COVID-19 pandemic, nearly everyone is trying out online dating. Whether gay, straight, bi, or pansexual, anyone can potentially find love on the internet. While these dating apps exponentially increase the chances of finding a worthwhile connection, they also enhance chances of rejection.

Considering this other side of the coin is important because it can significantly impact one's mental health. Reading about these potential pitfalls of online dating beforehand is important for anyone who wants to try out dating apps so that they can be prepared. Read on to find out about the possible negative effects online dating can have on your mental health.
Effects of Online Dating
Online dating has been on the rise as everyone of all ages, all body types (even Dad Bods), sexualities, and even disabilities can interact and meet new people. This can affect our mental and emotional health, which can be both good and bad. Let's take a closer look at each.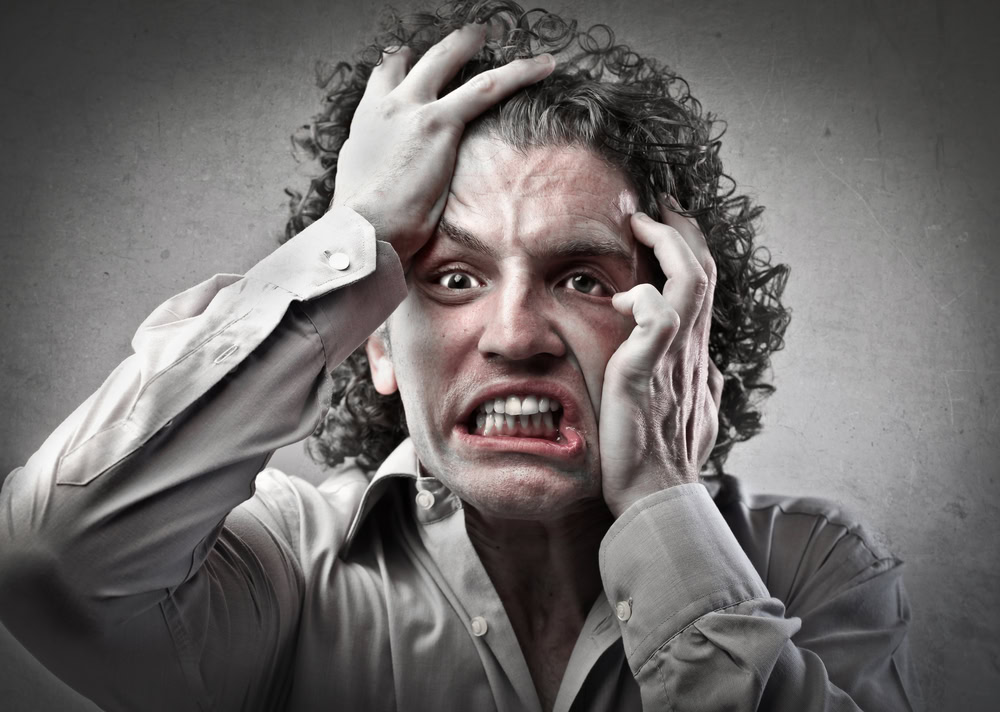 Rejection Causes Mental Harm
When it comes to online dating, you frequently get matched with a myriad of profiles to see if their is relationship chemistry. You might send them a message in hopes of a mutual connection. However, it's not uncommon that sometimes they don't get back to you. Rejection in the online world is a far too popular occurrence compared to in the physical world. When people don't reply or return your messages, it might mean that they have ignored or rejected you.
That could perhaps be because they dislike you. Feeling this way can cause mental harm because you start experiencing negative emotions. For example, you experience anxiety, doubt, lack of self-esteem, and more. These feelings can even be more painful than the experience of physical pain. In fact, the pain of rejection is more long-lasting than physical pain and frequently resurfaces.
The Ghosting Phenomenon
Anyone who has been on the internet long enough knows about the concept of ghosting. It's even more common when it comes to online dating. Unfortunately, this phenomenon only seems to be growing, and it often has significant negative repercussions. Ghosting refers to when an individual stops responding to or showing up for another person.
Though it happens to people of all ages, it is much more common among Millennials. In fact, nearly 80% of Millennials on online dating apps have reported to have been ghosted by someone. This can significantly damage mental health and make one think they are not enough or form self-esteem issues. They might start wondering why someone who seemingly enjoyed their company would stop showing up or responding. This would breed insecurity, and they might be apprehensive about meeting or talking to someone new again.
Dating Apps Can Lead to Lowered Self Esteem
The truth about dating apps is that it is mostly about the optics. Some apps simply display several pictures of a person and a few lines about who they are. Based on this profile, one decides whether they want to interact with you or pursue. Additionally, there is also the fact that rejection and ghosting rates are also pretty high, and you would like to experience it a few times.
For these reasons, people who are on these online dating apps tend to have lower self-esteem, more insecurities, and generally poorer mental health than those who are not on these apps. Someone who has been consistently ghosted or rejected might start looking for faults in themselves and feel as though they are not good enough for anyone.
May Lead to Loneliness and Shallow Relationships
Since so many people using online dating apps, you can easily match with many different people. However, it is very rare that you actually find a meaningful connection with them. Most of these relationships you form are superficial, shallow, and physical. Though you might not initially realize it, these relationships can actually make you feel more alone.
You might start feeling unfulfilled and as if you are not good enough for anything meaningful for someone. In the end, these feelings of loneliness can breed negative emotions and poor mental health.
Dating Apps Can Increase Indecisiveness
Millions of people use online dating apps, which means that you are bound to meet or talk to several individuals. When you become accustomed to using the app and matching with others, it's pretty common that you start feeling as if there is someone better out there for you. Hence, individuals would start having brief relationships with others as they would be rushing to talk to other people.
This leads to indecisiveness in the form of deciding whether to keep talking to someone or move onto the next person. This is a pretty common phenomenon amongst those who frequently use online dating apps. This indecisiveness can often also find its way into other parts of one's lives, for example, in their other relationships or jobs.
The right solution to this is not to spend time chatting with an individual but rather meet them for a date. This way, you can check if the person is truly compatible and if your chemistry matches. Meeting physically can help you decide that, but not when you simply talk to them via the internet.
It Can Help with Social Anxiety
The one positive effect that online dating has is the fact that it can actually help significantly people who have social anxiety. Such people find it difficult to converse or even approach others in social settings. However, they might feel more comfortable expressing themselves and having conversations behind a computer screen.
Hence through dating apps, they can easily build on their social skills and be able to even meet people in social settings. For such people, talking to anonymous people who don't exactly know them can be much easier.
Final Words
All in all, dating apps have truly changed the way we interact with others as well as perceive romantic relationships and love. Though it has made talking to potential mates and forming meaningful connections easier, it can also have its pitfalls. Knowing these downfalls can help prepare yourself and know what you are getting into.
As you traverse through the unfamiliar land of online dating, don't forget to put your mental health first and keep valuing yourself.