Anthony Fauci Overview
Dr. Anthony Fauci became a national figure once President Trump appointed him as a lead member of the White House Coronavirus Task Force. Dr. Anthony Fauci went to Cornell Medical College before starting his lengthy career at NIAID in 1968.
Anthony Fauci became director in 1984 and became famous for his groundbreaking research in the field of HIV and AIDS. He helped with the development of effective drugs to shrink the growing mortality rate.
Later efforts led by Fauci included spearheading government attempts to fight back against outbreaks of Ebola, SARS, and the West Nile Virus.
He returned to the spotlight in 2020 with the coronavirus pandemic.
Early Years and Education
Born in Brooklyn, New York, on December 24, 1940, Anthony Stephen Fauci was the son of Italian-American parents, Stephen and Eugenia.
A sports fanatic, Fauci spent his time playing basketball, baseball, and football. He also worked for father's pharmacy, making deliveries and operating the cash register.
Attending Manhattan's Regis High School, Fauci captained the basketball team. He then went on to premed studies in Worcester, Massachusetts, at the College of the Holy Cross. Anthony Fauci graduated top of his class in 1966 at Cornell Medical College. He went on to complete an internship then residency at New York's Hospital-Cornell Medical Center.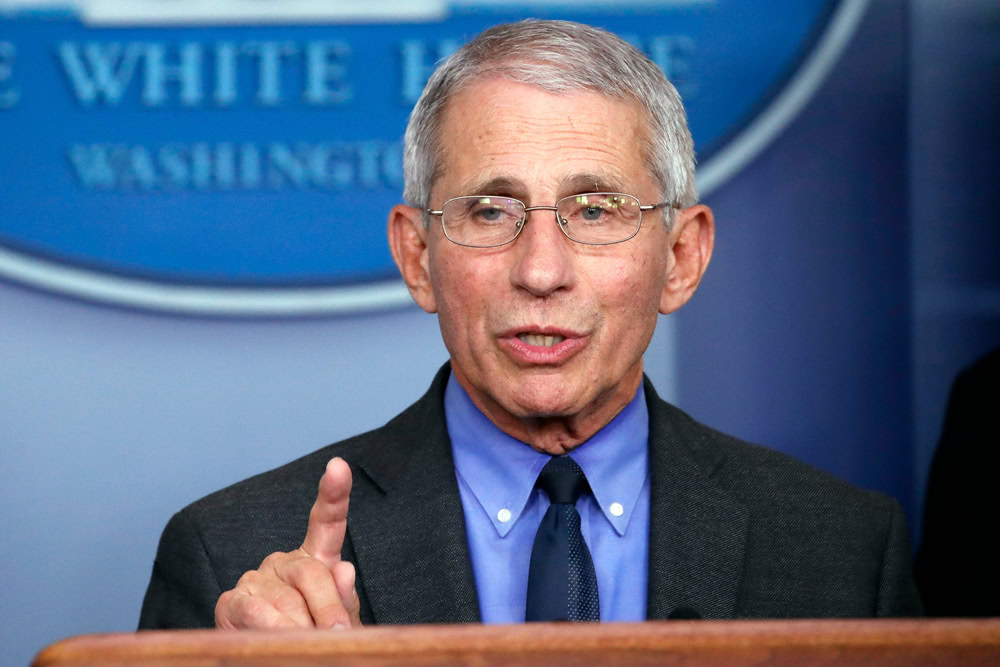 Early Career to NIAID Director
Anthony Fauci started his long career at NIAID in 1968. Aside from a year at the New York Hospital-Cornell Medical Center as chief resident in 1970, he has remained at the institute the entire time.
Working in the Laboratory of Clinical Investigation as a senior investigator, he started winning a reputation for incisive research in the sphere of immunoregulation. He was responsible for developing drug regimens that worked for previously fatal illnesses like granulomatosis with polyangiitis, polyarteritis nodosa, and lymphomatoid granulomatosis.
On the back of these successes, Fauci rose to head up the Laboratory of Immunoregulation by 1980. He became director of NIAID in 10984 under President Ronald Reagan.
HIV-AIDS Research
HIV-AIDS came to the fore devastating the gay community. Anthony Fauci, as the newly installed NIAID director, needed to persuade the administration that the crisis was grave. He also needed to convince activists that he was not to blame for the perceived inaction at the hands of the government.
Fauci managed to lobby for more funding for AIDS research. He appeased activists by granting access to experimental drugs while they were being rolled out in clinical trials.
It was his understanding of the way in which HIV fights the human defense system, though, that led to the creation of more effective medications for HIV-positive patients, enabling them to live longer and more active lives.
West Nile Virus, Ebola and Other Diseases
Fauci reappeared in the public eye during public health threats including the West Nile virus under Clinton, SARS and the anthrax scare under Bush, and the swine flu pandemic under Obama.
He showed a touch of humanity in 2014, hugging an American nurse after she had recovered from Ebola. He then headed to Liberia, the heart of the outbreak, to initiate large-scale vaccine clinical.
Coronavirus, CDC and President Trump
In January 2020, Anthony Fauci assembled his team as news of coronavirus came out of China.
COVID-19 was soon leaving a trail of disaster worldwide, and Fauci worked with colleagues at the CDC to prepare the public for a major global pandemic.
Fauci was always alongside President Donald Trump at news conferences, sometimes dampening the more optimistic announcements from Trump, such as his assertion that hydroxychloroquine, a malaria drug, could be a "game-changer." He also convinced Trump to push back any hopes of reopening the country for Easter.
Awards and Honors
Fauci has won the following prestigious awards:
Presidential Medal of Freedom
National Medal of Science
Mary Woodard Lasker Award for Public Service
In 2019, he was inducted into the Government Hall of Fame.
Fauci has received 45 honorary doctoral degrees.
He is a member of the following organizations:
National Academy of Sciences,
American Academy of Arts
National Academy of Medicine
American Philosophical Society
Wife and Family
Fauci married Christine Grady, in 1985. They have 3 daughters, Jennifer, Alison, and Megan.
Personal Interests
Fauci lives in Washington, DC. He is notorious for working 16 hour days and running 7 miles every lunchtime. He enjoys tennis, cooking, fishing, and art.